Valuations Support Analyst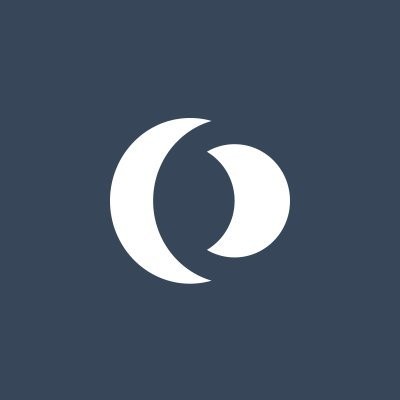 Homeward
IT, Customer Service
Delhi, India
Posted on Wednesday, March 15, 2023
This is a remote position and we're accepting applications from anywhere in the U.S. We also have an optional office in Austin you can use if you live here or come visit. Knowledge of Texas, Colorado, and/or Georgia markets is preferred.
We're seeking a Valuations Analyst to join us in delivering on our mission of building a simpler, more streamlined and customer-centric home buying and selling experience.
About Homeward
Buying a home should be an exciting milestone. But all too often, it's stressful, especially in a competitive market or when you're buying and selling at the same time. So we're redesigning the homebuying experience. We're a fast-paced real estate startup that empowers agents to help homebuyers buy with cash. We buy homes on behalf of our partners' clients with our cash, then the client buys the home back from us.
Founder and CEO Tim Heyl, a 10-year industry veteran and owner of one of the fastest-growing agent teams in the country, started Homeward in 2018. In fact, he bought our first customer's home with his own life savings. Today we offer two services — Buy with cash and Buy before you sell — in Texas, Colorado, and Georgia.
We've raised more than $160MM in equity capital from top-tier venture investors, including Norwest, Blackstone Alternative Asset Management, Adams Street, Javelin, and LiveOak. Our leadership team includes experts from the real estate, mortgage, and technology industries.
About the opportunity
The Valuations Team is responsible for quickly and accurately valuing the homes associated with every transaction, while actively managing the duration and quality risk of Homeward's entire portfolio of homes.
As part of the team, you'll be responsible for reviewing market data and making comparable home selections to predict home sales prices. The role will include regular analysis of historical valuation accuracy and coordination with our network of in-market agents to obtain price opinions that drive home value analysis, ultimately ensuring that Homeward accurately estimates the sale value of its customers existing homes and avoids overpaying for new homes.
This position will challenge your ability to establish and implement complex operational processes while working cross-functionally with other critical teams including operations, sales, product, engineering, and customer experience among others.
Note: This role requires weekend availability.
Responsibilities will include:
Conducting residential real estate value estimates within established turn times and accuracy thresholds

Working independently, while effectively prioritizing tasks with competing deadlines

Coordinating with vendors that provide key valuations data and analytics

Collaborating with other operations and sales teams to ensure we deliver a high quality customer experience

Identify risk factors associated with a property and quantify the estimated exposure

Performing regular portfolio analysis and sharing insight

Presenting analysis and insights in a clear and concise manner
About you:
3+ years of residential real estate experience, preferably as an agent or property inspector

Familiarity with residential real estate transactions, including the MLS

Working knowledge of Excel (v-lookups, pivot tables, etc)

Excellent analytical and judgement skills

Ability to work independently while coordinating with multiple departments

Ability to effectively prioritize and stay calm up against competing deadlines

Prior experience valuing residential real estate a plus

The drive to be apart of innovation and a growing team
Our Values
THE GOLDEN RULE
Whether we're dealing with colleagues or customers, we follow The Golden Rule, treating others the way we want to be treated. It's a simple rule, but it's also significant: we don't prioritize money or growth over people, and we practice empathy at every opportunity.
CALM FOCUS
We work in tech and build solutions for real estate. Both are fast-paced and stressful industries. So it's important that we focus on the larger objective rather than rushing from one task to the next. If something is out of scope, we say "No." If something feels rushed, we pump the brakes. This calm focus helps us create solutions our customers love.
ONE TEAM, ONE DREAM
Big problems require big solutions. We look at our customers' experience holistically, and recognize that solving them requires collaboration across teams. This approach extends to cooperation among our three affiliate companies — Homeward, Homeward Mortgage and Homeward Title — and produces a more integrated homebuying experience.