Sr. Technical Delivery Engineer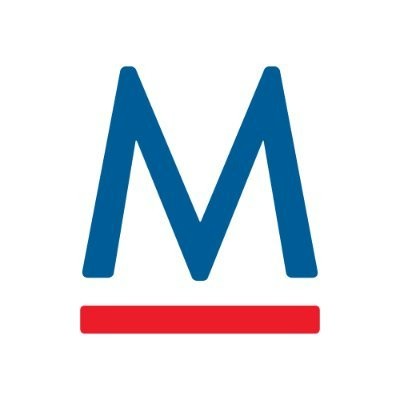 Mavenir
IT
Oslo, Norway
Posted on Tuesday, October 31, 2023
Mavenir is building the future of networks and pioneering advanced technology, focusing on the vision of a single, software-based automated network that runs on any cloud. As the industry's only end-to-end, cloud-native network software provider, Mavenir is transforming the way the world connects, accelerating software network transformation for 250+ Communications Service Providers in over 120 countries, which serve more than 50% of the world's subscribers.
Role Summary
Provides highly visible customer support through the performance of on-site installation, as well as overseeing any necessary diagnoses, troubleshooting, service, and repair of complex equipment and systems. Checks out and approves operational quality of system equipment. Instructs customers in the operation and maintenance of the system. Serves as company liaison with customer on administrative and technical matters for assigned projects. Interprets customers' needs and clarifies if the responsibility for problem resolution falls to sales personnel, customer support reps, or engineers. This job may include any aspect of field support, and is not limited to system hardware and software, PCs, and networking/wireless networking.
Key Responsibilities
Technical Support:
• Establish strong R&D relationships and act as the key Project to R&D interface
• Working with the customer technical staff to deploy and integrate the systems into the customer network and support the customer's testing
• Running the designated acceptance testing with the customer to verify that the product is working as specified
• Continue to improve your coding knowledge be able to investigate the issues thoroughly before escalating to R&D
• Demonstrate continuous process improvement and participate in lessons learnt activity once the project is closed
• Use the provided test tools to capture and investigate the logs required by R&D
• Communicating with customers to establish details of problems/requirements
• Remaining focused on the project timelines throughput the project to ensure key milestones remain on track
• Prepare project-related documentations like Method of Procedures (MOP) and also participate in MOP reviews to ensure right first time
• Know who to reach out to in R&D Release Management and R&D Engineering to ensure customer queries are resolved quickly
• Escalate to the Technical Operations Lead any critical blocking items which require their attention
• Assist support teams when required to execute upgrades
• Review and update all bug tracking system entries to ensure R&D have accurate data
• Participate in the work streams to improve the product debug capabilities
• Provide technical support and coaching to EMEA Support Teams
• Provide Tier3 level support during outages for the projects that you were involved with
• Close out projects by successfully completing the go live checklist
• Share your product knowledge and findings with the wider team by updating the knowledge base
Quality:
• Review and update the technical aspects of quality system to ensure information is correct and up to date
• Adhere to the internal checklist delivery milestones and reject any deliveries that fail to meet these
• Participate in the Ops to Support handover milestone
• Provide regular feedback of the processes currently in place to ensure continuous improvement
Job Requirements
• Good experience working with UNIX (Solaris or Redhat Linux)
• Proven UNIX System Administration skills
• Good coding experience
• Experience of installing, upgrading and configuring computer hardware and software
• Knowledge of mobile networks
• Good understanding of software engineering principles
• Experience working with 5GC SA/NSA protocols and architecture
• Experience working with 4G EPC (PGW/SGW/MME/PCRF) products and architecture
• Full understanding of the NFV (RedHat or VMWare or Wind River)
• Able to troubleshoot the issues faced in the above-mentioned environments.
• Experience working with HP and Dell platforms is a plus
• Experience working on the VMWare or KVM based virtualization is a plus
• Experience working with IP networks is a plus
• vIMS or vRAN knowledge is a plus
Accessibility
Mavenir is committed to working with and providing reasonable accommodation to individuals with physical and mental disabilities. If you require any assistance, please state in your application or contact your recruiter.
Mavenir is an Equal Employment Opportunity (EEO) employer and welcomes qualified applicants from around the world, regardless of their ethnicity, gender, religion, nationality, age, disability, or other legally protected status.