Sr. Operations Support Engineer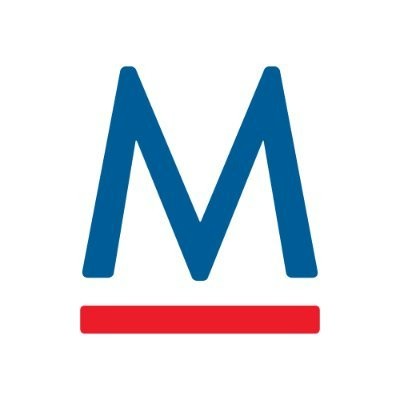 Mavenir
Customer Service, Operations
Richardson, TX, USA
Posted on Tuesday, December 20, 2022
Mavenir is building the future of networks and pioneering advanced technology, focusing on the vision of a single, software-based automated network that runs on any cloud. As the industry's only end-to-end, cloud-native network software provider, Mavenir is transforming the way the world connects, accelerating software network transformation for 250+ Communications Service Providers in over 120 countries, which serve more than 50% of the world's subscribers.
Role Summary
Guide design discussion with System Engineer and customer for end to end call flow for various RCSe service use cases along with Network to Network interface with Google Messaging. Work in integration of Mavenir RCSe messaging application server with other Mavenir and Non Mavenir products. Help troubleshoot/analyze the RCSe service related issues in customer lab and production network. Responsible for Network designing of Mavenir IMS product like RCSe, and deployment architecture for customer labs and production sites, interacting with the customers on the design of the new features, technology models to be used, suggesting the better designs. Work in First Office Application (FOA) phase with the customers and maintain constant checks during the Pilot launch of Mavenir products in customer environment. Responsible for product launch with U.S. customers and troubleshoot system KPI issues quickly to maintain services and launch momentum as per SLA. Work with the customers to understand the New feature requirements and generate various artifacts such as High Level Design Doc, Low Level Design Doc, Acceptance Test Plan as well as Software Deployment and upgrade procedure. Support Execution test plan to customer and Finding technical workarounds for temporary solutions. Coordinate with design and development teams to channelize fixes for issues found during validation process. Conduct troubleshooting investigations and coordinate with respective development teams to implement fixes. Suggest ideas and solutions to various development teams, on how an issue on the system can be alleviated, through following a certain procedure. Use scripting and debug tool. Provide trainings to the customers.
Key Responsibilities
The experience that is required must have involved the following:
IMS Network Architecture Protocols and Call Flows
Messaging products RCSe, SMSC, MMSC, Message Store and Google Messaging
Engaging directly with prospects in architecture discussions and best practice
Experience with IP Messaging, SIP, VoIP, Diameter, LDAP, SH interface communication protocols
Messaging call flows
Troubleshooting Production network issues using Transaction Logs, CDRs CallTrace, Debug/Error logs and Wireshark
Python or Shell to design and support the Call Flow Testing and debugging
Working with mobile carriers and mobile technology

solutions/applications

IP domain and OpenStack and K8 based application
Working on any DB application, including Mysql, MariaDB, Cassandra DB, Swift DB, CouchBase DB, or NetConf based
Job Requirements
Requires a Bachelor's in Computer Science, Electronic Engineering, Telecommunications Engineering, or related field (foreign equivalent acceptable) and 5 years of progressively responsible experience in Telecommunications Engineering or a Master's degree in Computer Science, Electronic Engineering, Telecommunications Engineering, or related field (foreign equivalent acceptable) and 2 years of of progressively responsible experience in Telecommunications Engineering.
40 hours/week, Monday – Friday. To apply, go to https://mavenir.com/about/?sc=careers and search for position # R0011826.
This position qualifies for the employee referral program.
#LI-DNI
Accessibility
Mavenir is committed to working with and providing reasonable accommodation to individuals with physical and mental disabilities. If you are a US applicant in need of special assistance or an accommodation while seeking employment, please e-mail careers@mavenir.com or call: +1-469-916-4393. We will make a determination on your request for reasonable accommodation on a case-by-case basis.
Mavenir is an Equal Employment Opportunity (EEO) employer and welcomes qualified applicants from around the world, regardless of their ethnicity, gender, religion, nationality, age, disability, or other legally protected status.