Senior Suport Engineer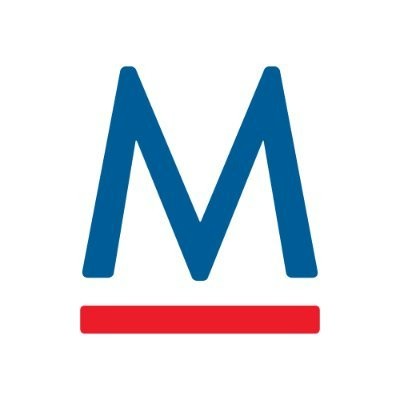 Mavenir
Brno, Czechia
Posted on Friday, September 22, 2023
Mavenir is building the future of networks and pioneering advanced technology, focusing on the vision of a single, software-based automated network that runs on any cloud. As the industry's only end-to-end, cloud-native network software provider, Mavenir is transforming the way the world connects, accelerating software network transformation for 250+ Communications Service Providers in over 120 countries, which serve more than 50% of the world's subscribers.
Role Summary
Provides highly visible customer support through the performance of on-site installation, as well as overseeing any necessary diagnoses, troubleshooting, service, and repair of complex equipment and systems. Checks out and approves operational quality of system equipment. Instructs customers in the operation and maintenance of the system. Serves as company liaison with customer on administrative and technical matters for assigned projects. Interprets customers' needs and clarifies if the responsibility for problem resolution falls to sales personnel, customer support reps, or engineers.
What will your environment be like?
- Multinational company with offices and customers all over the world
- Company working in mobile networks and telecommunication - with special focus on mVAS product – Voice Mail Application Server
- Working in product-centric team in cooperation with R&D and other teams
What will you work with?
- Software products which aim at scalability, distributed architecture and high performance
- A mixture of proven and bleeding-edge technologies
- Linux
- Switches, routers and load balancers, storage frames, server blades
- Physical and virtual hardware
Who will you work with?
- Linux geeks, Raspberry Pi enthusiasts …
- Support engineers, developers, testers, service and project managers
- Individuals who like to dig deep into technology and want to know how things work
What do we offer?
- Friendly and encouraging team of colleagues
- Huge potential of professional growth
- Wide range of benefits - 1 weeks of extra vacation, 3 sick days, English courses, team buildings, company breakfast, free drinks in the office, home office
Key Responsibilities
What will you do?
Deploy products to customer systems (mostly remotely)
Perform cross-product support including complex system recovery
Analyze log files to assist in problem identification and resolution
Diagnose and isolate complex cross product inter working issues and third party issues
Own and handle customer support requests in accordance with customer service levels, ensure customer service level agreements are met
Propose, review, approve and implement changes on systems in deployment or support phase
Recommend product/process improvements to product development team and product management
Participates in 24x7 on-call coverage during out-of-office hours
Job Requirements
What we expect you already know/have?
Willingness to learn new things
Willingness to travel to abroad to customers
Analytical thinking
Good experience working with Linux and network administration
Experience of installing, upgrading and configuring computer hardware and software
Good virtualization experience
Knowledge of mobile networks preferred but not essential
Good understanding of software engineering principles
Experience working with IP networks
Experience working with DBs
Nice to have: knowledge of Kubernetes & Docker
Accessibility
Mavenir is committed to working with and providing reasonable accommodation to individuals with physical and mental disabilities. If you require any assistance, please state in your application or contact your recruiter.
Mavenir is an Equal Employment Opportunity (EEO) employer and welcomes qualified applicants from around the world, regardless of their ethnicity, gender, religion, nationality, age, disability, or other legally protected status.