Senior Member of Technical Staff - I, Technical Support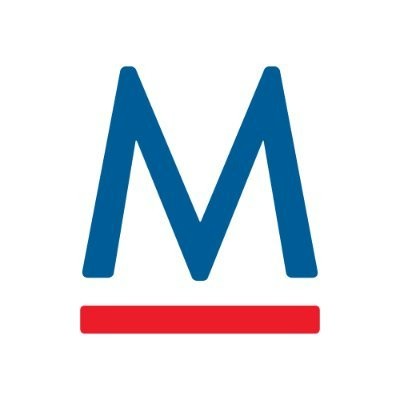 Mavenir
IT, Customer Service
Bengaluru, Karnataka, India
Posted on Thursday, November 9, 2023
Mavenir is building the future of networks and pioneering advanced technology, focusing on the vision of a single, software-based automated network that runs on any cloud. As the industry's only end-to-end, cloud-native network software provider, Mavenir is transforming the way the world connects, accelerating software network transformation for 250+ Communications Service Providers in over 120 countries, which serve more than 50% of the world's subscribers.
Role Summary
We are looking for an individual with background in Technical Product Management and Architecture of Telecom Business Support System (BSS) - with focus on Rating and Charging Solutions. Candidate should be a self-starter, energetic, willing to get into the details, and have the proven ability to lead by facts and expertise. The ideal candidate should have at least 10+ years of experience designing /developing low latency and scalable high transaction volume systems. The Product Architect owns the domain model for his/her product and works closely with product managers, system engineering and development team members to drive a technology vision & platform for their product while balancing business and technical tradeoffs. The role requires constant interaction with customers along with sales engineering teams globally to gather the product requirements and deliver world class products in an agile multi-sprint fast-paced environment. He/she needs to be a 'Ruthless Prioritizer' while balancing the customer and stakeholder requirements.
Key Responsibilities
Develop the deep understanding required to be able to serve as the subject matter expert for the architectures of:

Next Generation Telecom Converged Charging Systems

Event Brokering Systems

Technology trends and selection

Competitive approaches

Own and evolve product architecture, API specifications, & domain data modeling of various product areas

Translate key product use scenarios and use cases to detailed functional specifications that can be delivered by an engineering feature team

Drive the technical vision, capabilities, and design of the product, transforming product strategy & business priorities to a short term/long-term technology roadmap

Identify and champion key technology investments needed to build a sustainable & long-term competitive platform for existing or new product features and functions

Leverage knowledge to evangelize and place strategic bets in the product investments

Collaborate with Product Management, System Engineering managers, other product architects, Sales Solution Architects and Development team leads to evolve the product architecture, resolve key dependencies, mitigate risk, and ensure features are successfully brought through the feature lifecycle with sufficient quality while addressing business requirements and care for Mavenir Digital Enablement product design values of simplicity and performance.

Own the documentation of the product architecture for both internal and external consumption

Build Mavenir's knowledge and skills for the product and domain. Participate in industry events and conferences as a technology leader and champion for Mavenir.

Support the global business development, sales and account teams with knowledge on BSS systems, best-practices and attend meetings with customers
Job Requirements
10+ years of experience in building high volume transactional software product .

Ability to communicate effectively, both written and verbal, with technical and non-technical cross-functional teams.

Bachelor's degree in Engineering, Computer Science, or relevant industry experience required.
Accessibility
Mavenir is committed to working with and providing reasonable accommodation to individuals with physical and mental disabilities. If you require any assistance, please state in your application or contact your recruiter.
Mavenir is an Equal Employment Opportunity (EEO) employer and welcomes qualified applicants from around the world, regardless of their ethnicity, gender, religion, nationality, age, disability, or other legally protected status.